The 3 dimensional surfaces create interesting shadows across the contoured
surface. These patterns are fully customisable giving the opportunity to make a
bold statement or blend in with their surroundings.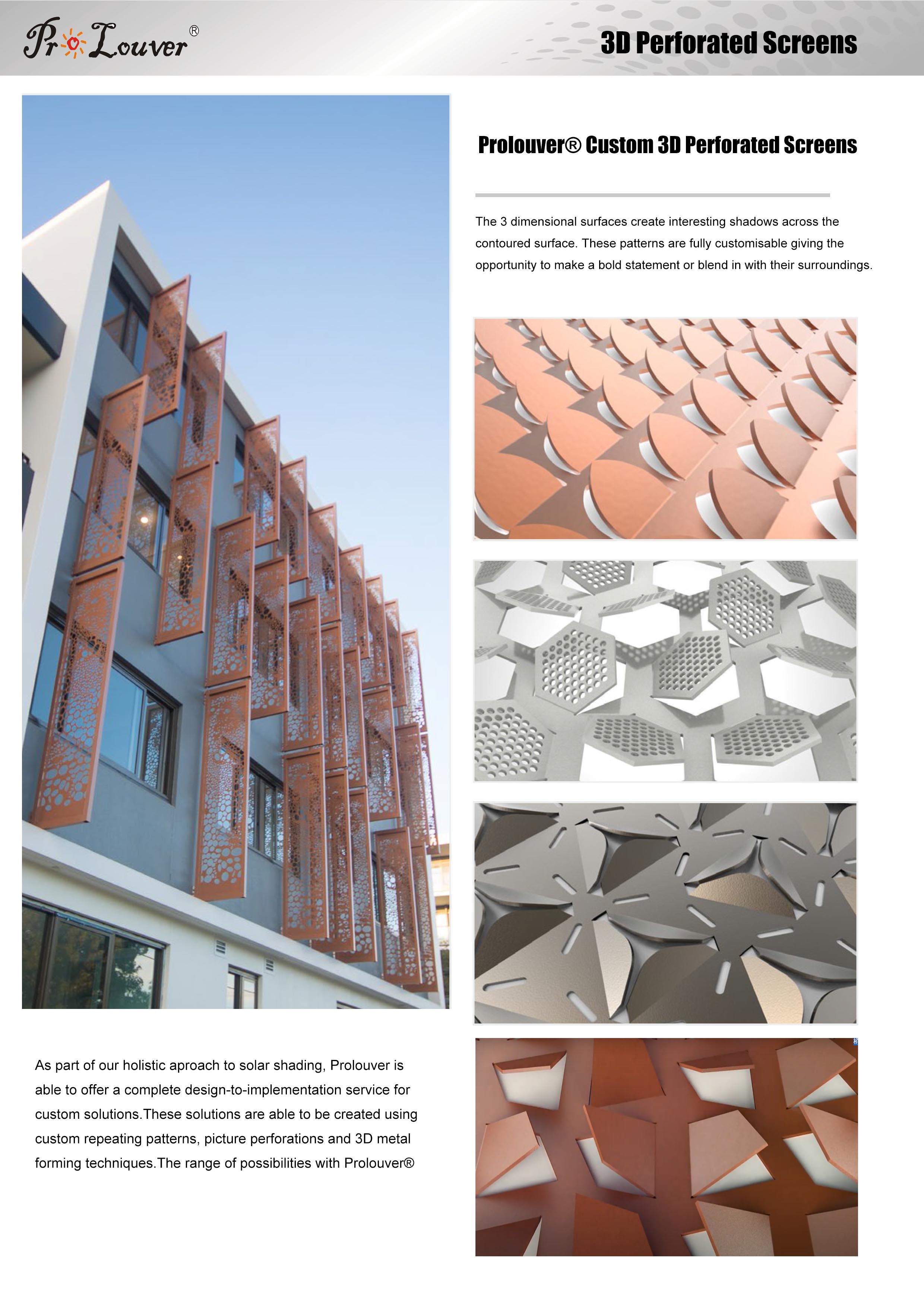 As part of our holistic aproach to solar shading, Prolouver is able to offer
a complete design-to-implementation service for custom solutions.
These solutions are able to be created using custom repeating
patterns, picture perforations and 3D metal forming techniques.
The range of possibilities with Prolouver® Custom Perforated
screens is virtually infinite.