Prolouver ® Perforated Metal can be utilised for privacy screening
and at the same time providing solar shading. Robust base material
creates a protective shield from airborne matter during adverse
weather conditions. In addition to all the practical advantages of the
Prolouver ® Perforated Metal Panelling, the panels create strong aesthetic
possibilities using colour and texture to create a design feature that is
easily integrated into a building façade. Natural lighting and airflow
permeates through the panel, of which both factors are considered
beneficial. Prolouver ® Perforated Metal Panelling delivers a security,
privacy screening, solar shading, natural ventilation, and weather
shielding solution which collectively will reduce the carbon footprint of
the building.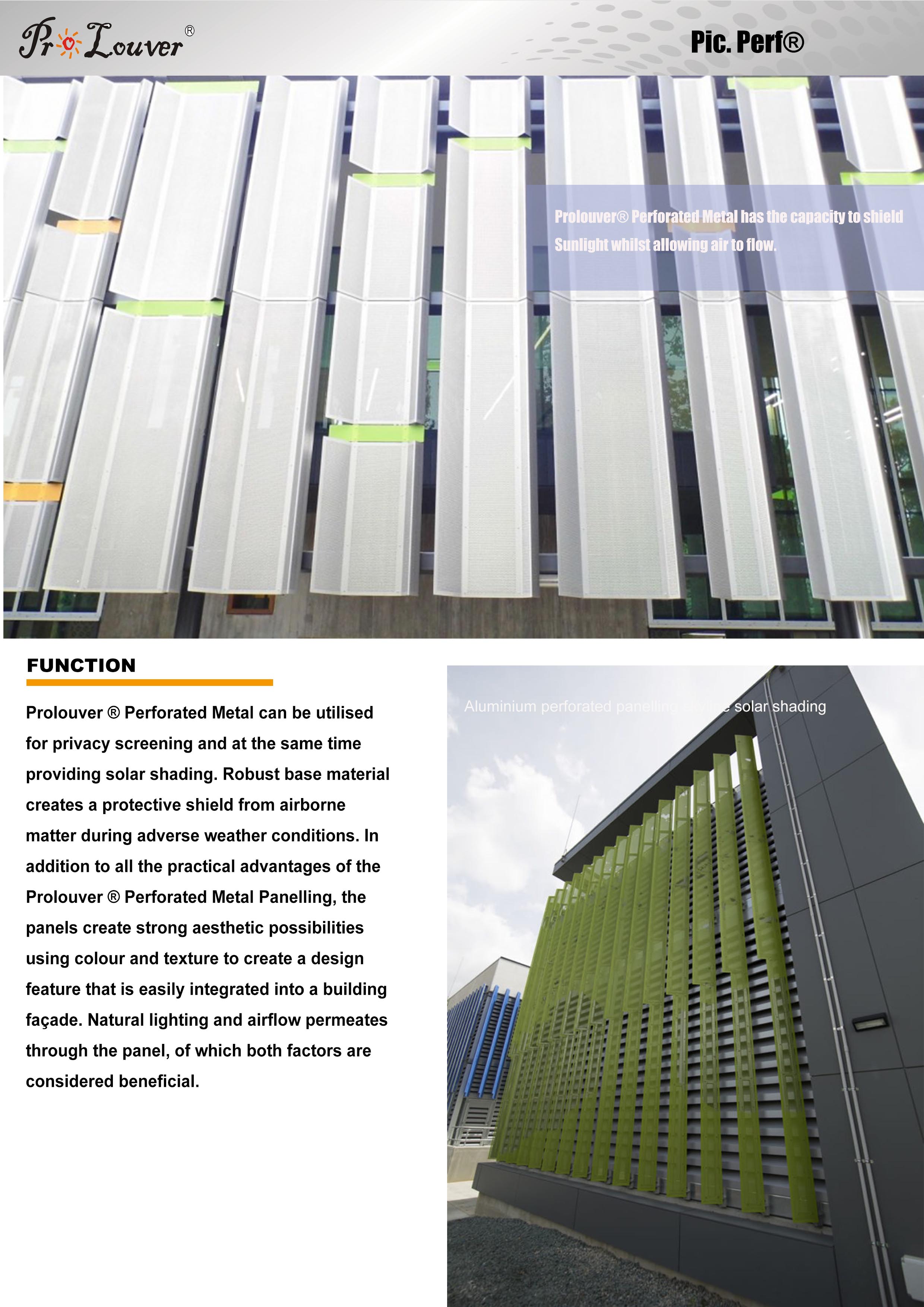 Advantages:
· Picture perforation can be used in a variety of applications: Car park screen
· /Balustrades/Sunscreen/wall cladding/Signage/Partition or artwork/decoration
· Provides shade protection from the sun, reducing energy consumption
· Allows ventilation and airlow
· Provides security, allowing vision from inside to out
· Better wind resistance than traditional solid signage
· Fixing holes can be incorporated into the design.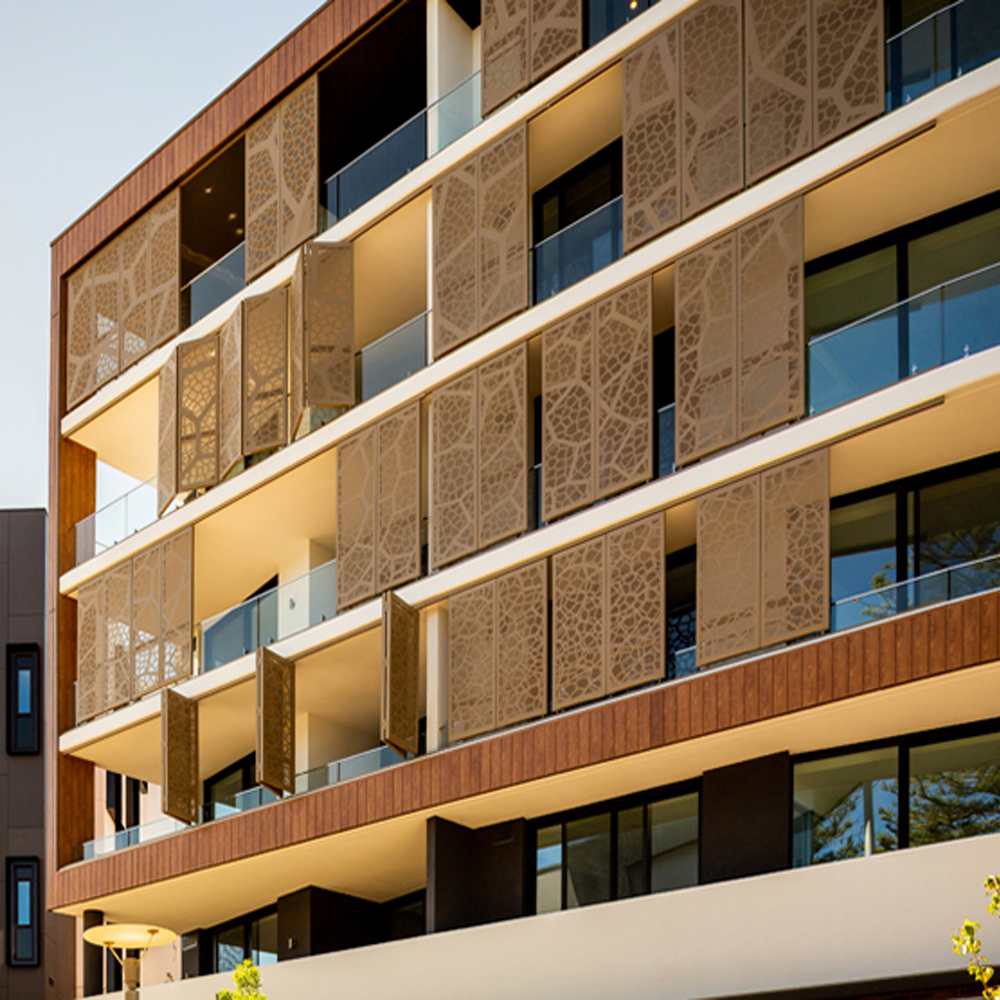 Applications of perforated aluminium sheet
· Wall cladding
· Feature walls
· Partitioning
· Balustrade infill panels
· Acoustic panels
· Perforated pictures
· Sun screens
· Ceiling tiles
· Reception foyers
· Column cladding
· Car park screens
· Building facades
· Signage
· Fencing
· Sculptures